Youth Theatre
We run four Youth Theatre groups that meet once a week during term time, working towards regular sharings for families and friends. We also arrange trips to theatre to see professional plays (and not always our own) in and around Bristol.
Fees are £35 per term (bursaries are available)
4 - 6 year olds - Wednesdays, 4.30-5.30pm
7 - 10 year olds - Thursdays, 4.15-5.30pm
11 - 13 year olds - Thursdays, 6 - 7.30pm
14 - 19 year olds - Wednesdays, 6 - 7.30pm
Summer 2017 term dates:
w/c 24th April 2017 – w/c 3rd July 2017
(half term break: w/c 29th May)
If you'd like to sign up, just e-mail Giulia our Youth Theatre Coordinator and ask for a registration form: giulia@travellinglighttheatre.org.uk
Summer School
For last year's Summer School we co-hosted an exciting Summer School with Tobacco Factory Theatres, inspired by the works of Roald Dahl. In just two weeks 'The Weird World of Barkarkington Academy' was created. Find out more about this Summer School and The Dahl Project here.
A massive thank you to all our supporters and to our Youth Board members who helped raise £800 for the Youth Theatre as part of our #GuessCreateDonate campaign.
Your donations will enable 3 young people who otherwise couldn't afford to come to Youth heatre to join for THE WHOLE YEAR!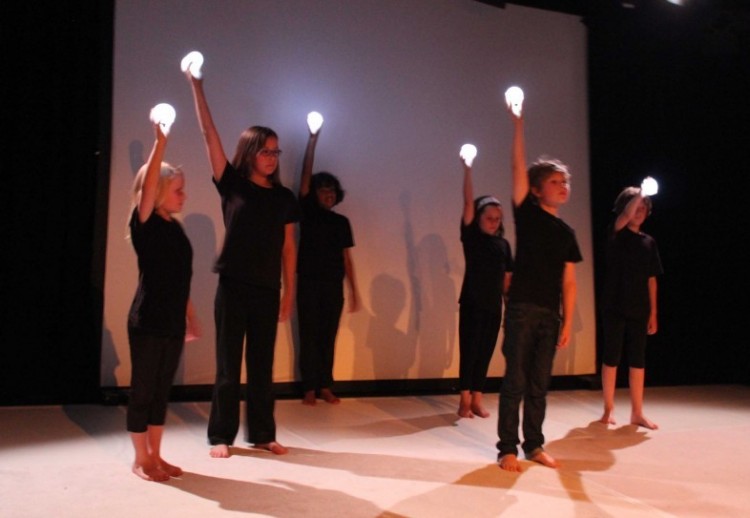 Guess Create Donate crowdfunder campaign
Find out more about the amazing charades our Youth Theatre and friends created this Christmas
Louder Than Words
Louder Than Words is a unique drama group for young people who have additional needs age 7+. Each week young people can have fun, make friends and learn new skills in drama, music, storytelling in a supported and friendly environment with a team of experienced practitioners. Sessions are planned with the individual needs of young people in mind and delivered in a way which supports each group member's development and participation and plays to their strengths. Each term young people have the opportunity to share what they have learnt and created with their families.
Sessions are free to participants and run Mondays 5-30-6.30 at our studio in Barton Hill Settlement.


Summer 2017 Dates
17:30pm-18:30pm
Monday 24th April – Monday 10th July 2017
(Breaks in accordance with school holidays and bank holidays)
"Monday drama is one club that she just cant wait to get to. When she is with you she can completely be her own person, follow & use her own ideas or just "be". There is nothing else like this on offer in Bristol." Parent

"I don't like it here…I LOVE it here" - Participant


"Thank you for putting so much effort into adapting the session to support him he told us about being a cowboy on the way home." – Parent
Click here to watch the wonderful film OUT OF THE WOODS, created by Louder Than Words members summer 2016.

Contact Giulia Bianchini, Youth Theatre Coordinator, for more information on giulia@travellinglighttheatre.org.uk.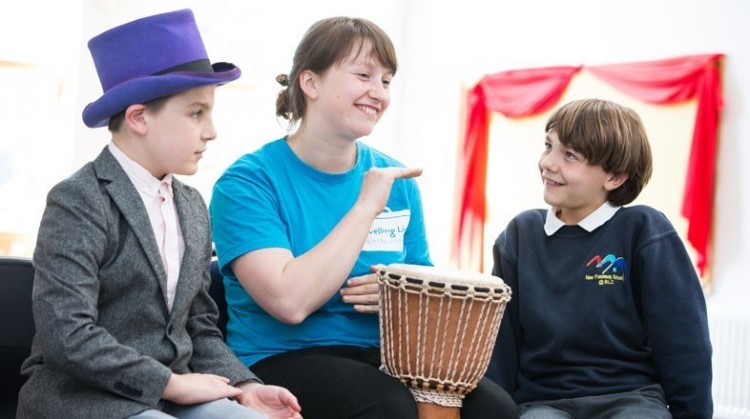 Louder Than Words
The Louder Than Words Summer sharing 2016
Family Theatre
After a wonderful year working in partnership with DragonBird Theatre and Barton Hill Family Centre, we will be taking a break from our family theatre sessions, while we seek funding options for 2017. Keep your eyes peeled for future offers for early years next year!
Family Theatre
Free family theatre for 0-4's in Barton Hill