2018's Free Creative Summer School: The Barton Hill Boom Box
This year's Summer School welcomed 21 local young people aged 7-10 from the BS5 area of Bristol for a free week of creativity, close to home.
21 young people from our neighbourhood of BS5 Bristol took part in the week which focussed on creative exploration through music, drama and crafts. Participants met every day to play drama games, explore the local area and get creative. By the end of the week they had created an original, devised performance about "a day in the holidays" which was performed to a packed audience of 80 families and local people at Redfest, a creative community festival for local people.
The idea for this year's free creative Summer School was born out of Barton Hill Festival, a community Festival for local people which Travelling Light produced alongside local partners Up Our Street and Barton Hill Settlement in 2017. The festival was attended by over 1,000 people, 78% from BS5, and after the day we noticed a big increase in interest in our creative opportunities for local people. Many of our youth theatre groups filled up and the waiting lists and requests for bursaries grew. The free Summer School was created as a way for local children, not already in the youth theatre, to experience an intensive week of fun and youth led creativity that was accessible to all.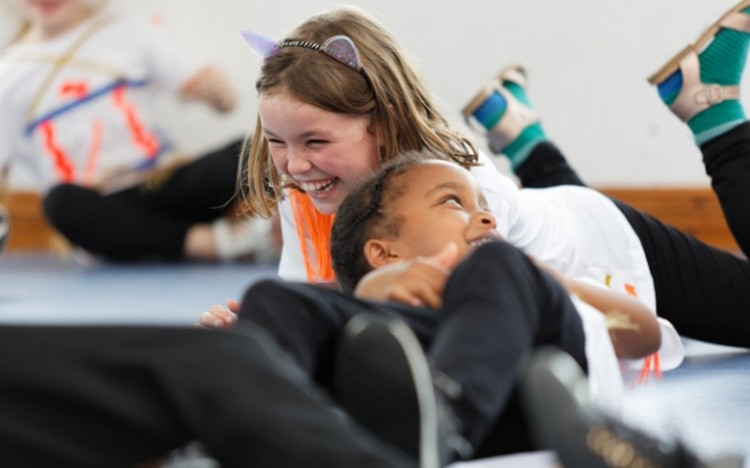 "Today was Fun Fun Fun Fun"
– Participant, 2018
All the ideas for the performance came from the participants, and they agreed they had made a show they were proud of. The group invented local radio station "The Barton Hill Boom Box" which played throughout the performance. The station was populated with songs, lines and a jingle which the children wrote and recorded during the week, so each child had their voice heard on the main stage.
There was also a real sense of community spirit in the group. As one child said "I had lots of fun working with new people and using everybody's ideas". Every participant came to perform at the final show, even if they had missed a day during the week and they were clearly invested in the performance.
The 2018 Summer School was supported by a team of brilliant assistants and volunteers, and facilitated by Travelling Light Artist, Craig Edwards (director, Three Kings & The Ugly Ducking, 2017, Performer, Cinderella: A Fairytale, 2016). It's part of the Travelling Light ethos that our professional creative teams also work on local participation activities.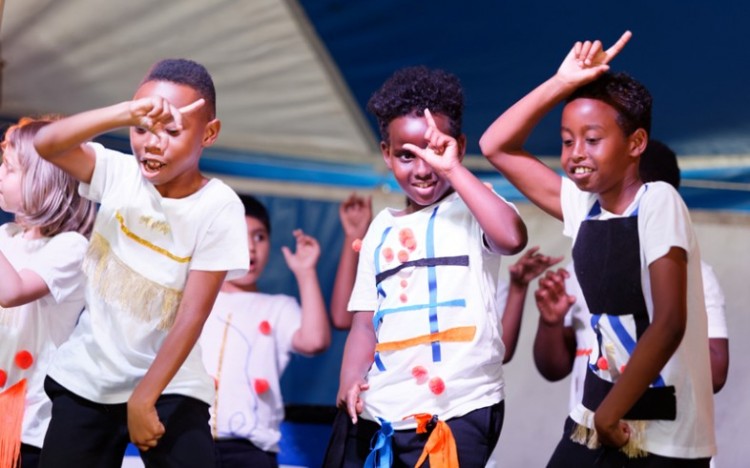 "my favourite part of the week was playing games and making new friends"
– Participant, 2018
The Summer School brought people together from all areas of the local community. While some participants were very interested in drama, others hadn't had much experience of it. To make the Summer School as accessible as possible for local families the activities, materials and halal lunches were all provided for free so everyone could have a go and join in together.
It was brilliant to see the young people enjoying getting creative and making new friends and at the end of the Summer School parents could be seen exchanging numbers, to arrange play dates. When asked how they felt during Summer School participants responded "happy and safe", "excited" "amazing" and "included".
This year's Summer School was supported by the Dan Hickey Fund in association with Quartet and The John James Bristol Foundation.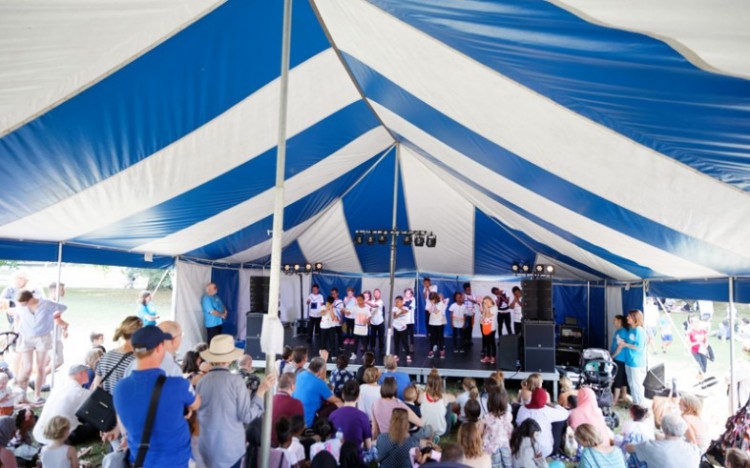 The Barton Hill Boom Box on Stage
Summer School Participants Perform at Redfest