Back to School: Bringing Creativity To The Classroom
As term starts Travelling Light look back on a fantastic year of enriching creative experiences for local schools, and what this means for the future as we launch a new Schools Activity Menu.
At Travelling Light we believe that including creative activities in the school day equips pupils with transferable skills and can support meaningful social and emotional developments for the young people who take part. A notable example is our much loved Play in a Week which has taken place at Victoria Park School for the past 6 years.
Play In A Week offers pupils a chance to create their own hour long show using a stimulus from the curriculum and working with professional artists. Pupils learn about the subject while crafting, writing, improvising and performing. This offers new and different ways to learn and discover creative skills. As El Walker class teacher said:
"It's such a special and enriching week for all the children, but particularly those who struggle to access the curriculum day to day in school."
The week is always a fun and exciting experience, and while the project lasts one week, the impact on the young people lasts much longer. Following the 2018 Play In A Week Performance a member of Travelling Light staff was approached by a parent, in tears. She was overcome with emotion after seeing her daughter on stage as she had "never seen her stand up in front of others and talk, let alone perform confidently to a large audience."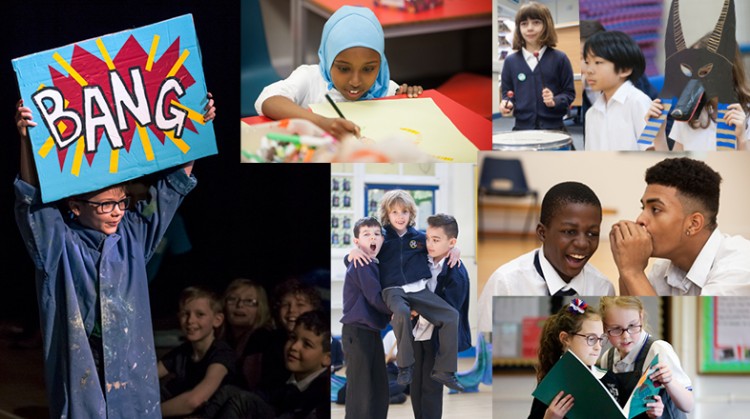 Creative Learning at Travelling Light
Pupils can try their hands at something new with our programme of activities: creating a Play in a Week, spending a week on placement doing Work Experience with the team or getting creative in bespoke workshops to name a few.
In September 2017 Travelling Light began specialist programme of drama activities for young people with additional needs at Woodstock School. We designed the Louder Than Words workshops according to the individual needs of the pupils and each activity is led by a trained drama therapist. This bespoke approach has impacted on the participants both as a group and as individuals. A class teacher at Woodstock School said:
"Louder Than Words is an absolutely invaluable resource for both the students and teachers at Woodstock School." She stated that pupils were "happy and thoroughly engaged whilst learning crucial life and social skills such as partnership, communication and acceptance. As the sessions drew to a close I was able to recognise how important ,'Louder Than Words' was to each student's school identity as they took the skills that they were learning and the confidence from their successes in the sessions through to the class based traditional academic learning. Ultimately helping themselves and each other to reach their potential in all aspects of school life."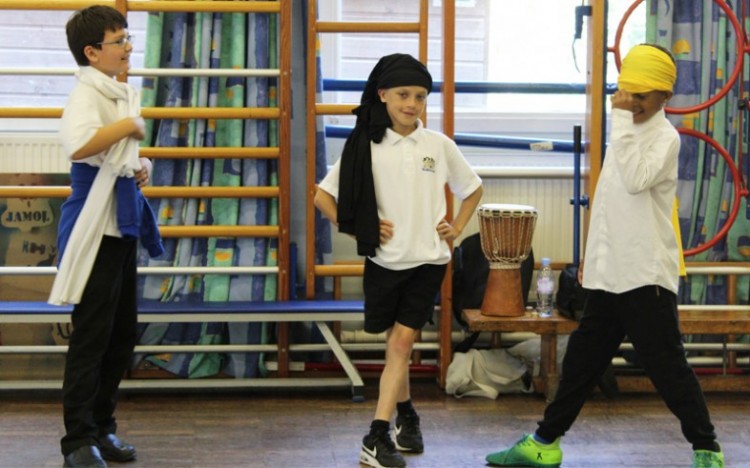 Louder Than Words At Woodstock
Students take part in an end of term sharing, showcasing what they have learned.
Despite the fact that arts subjects are no longer part of the national curriculum, they are clearly valued by schools. This year (2017/18) Travelling Light worked with 1,854 young people through our creative learning programme. That's 868 more than last year.
To make it even easier for schools to put creativity at the heart of their pupil's experiences we have created a new School Activity Menu which offers a wide variety of creative experiences for school, college and University students and teachers.
These activities provide young people with the opportunity to create, learn and express themselves in fun, collaborative and dynamic environments, whether in a weekly workshop, a bespoke off-timetable day or our well regarded Work Experience placement programme, which has been used as an example of excellence by the Bristol Cultural Education Partnership.
For more information about Creative Learning at Travelling Light visit our web page, or contact Creative Learning Officer, Lizzy Cummins:
Lizzy@travellinglighttheatre.org.uk | 0117 3773 163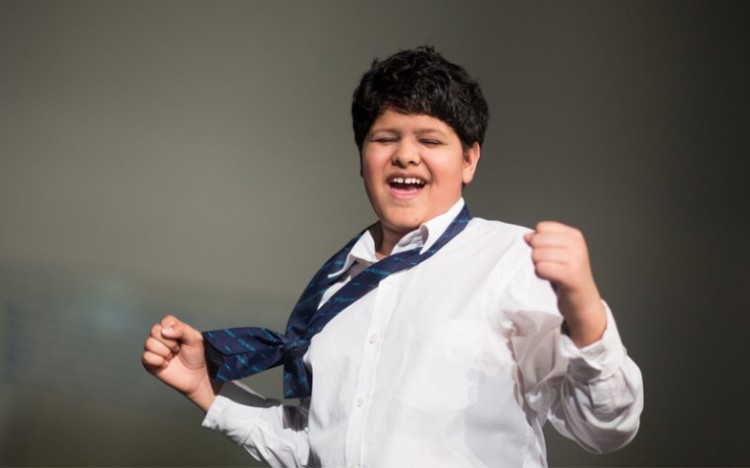 Celebrating Creativity in Schools
Travelling Light's Creative Learning Programme has opportunities for students of all levels and teachers.