Free & Fun Cultural Activities for Young People in Bristol.
After a successful year of piloting projects in 2017, Travelling Light Theatre Company are launching a programme of fun, free drama activities and theatre trips for young people aged 10 – 25 in April. These are funded jointly by the Department for Digital, Culture, Media and Sport and the Big Lottery Fund.
We are delighted to announce the launch of our FREE and FUN opportunities to access creativity in Bristol: Travelling Light Tasters, Young Critics and ActionSpeak. The activities are completely free to enable young people from all backgrounds access to high quality, fun artistic activity right on their doorstep.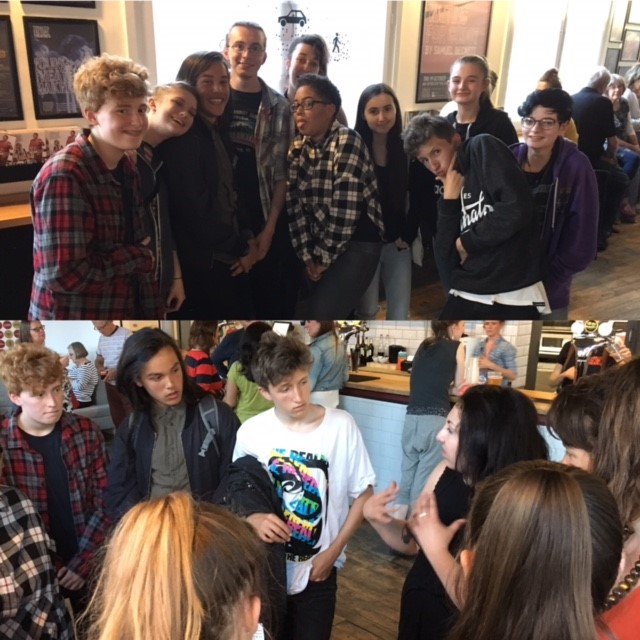 Young Critics
YC members discuss the show they have just seen with performer-creator Bea Roberts
Travelling Light Tasters are free one-off creative workshops which take place in and around Barton Hill. Each workshop is led by an expert practitioner and features a different theatre craft. Past activities have included An Introduction to Clowning, Beginners Stage Combat and even Ninja School! These workshops are open access which means you can just turn up and join in. For details of upcoming workshops visit: http://www.travellinglighttheatre.org.uk/stories/Travelling-Light-Tasters/
Young Critics is a free theatre trip club. Each trip offers 10 young people the chance to see a professional show and discuss it afterwards, sometimes with the cast and creative team who made it. Trips run once a month and tickets are released by text: the first 10 people to text back receive a place on the trip. Young Critics also get tips on theatre journalism and are invited to contribute to our Young Critics blog. Places go quickly so keep your thumbs ready! For details of upcoming theatre trips visit: http://www.travellinglighttheatre.org.uk/stories/young-critics/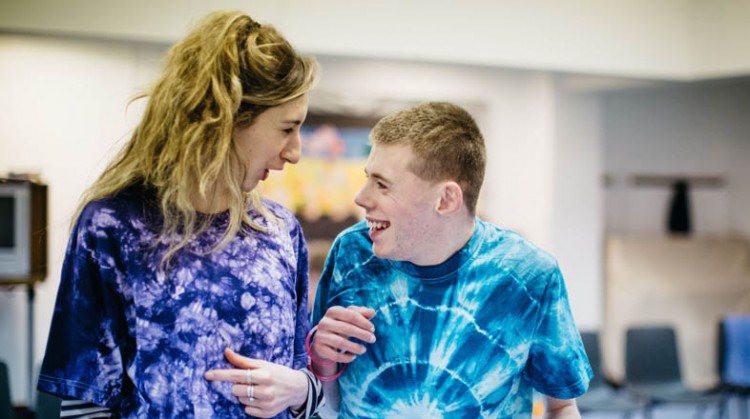 ActionSpeak
Our Young Theatre for young people with disabilities, co-run with WECIL.
ActionSpeak is a free theatre group for young people aged 16- 25 with additional needs run in partnership with WECIL. Participants meet once a week to learn drama skills, meet new people and devise a show with the help of a theatre director, specialist assistants and visiting theatre makers.
More Opportunities
Travelling Light also offer a regular Youth theatre for ages 4-19 and free weekly drama workshops for young people aged 7 – 15 with additional needs, alongside a wide range of opportunities in Schools and Universities. The Participation programme is dedicated to the young people of Bristol and the company's professional shows tour to families in theatres in Bristol, around UK and beyond. For more information about how you or your child can get involved in Young Critics, Taster Workshops or ActionSpeak visit travellinglighttheatre.org.uk/take-part/events-projects to fill in a registration form, email takepart@travellinglighttheatre.org.uk or call the participation office on 0117 9031649.
"The arts are an essential part of self-expression and can help young people to shape their own identities and inform the way they interact with and impact their surroundings. Young people tell us that by engaging with our services they have increased their confidence, communication and leadership skills as well as building new friendships, all essential for building a happy and healthy childhood and adulthood. We are delighted to be supported by the Youth Investment Fund to bring these brilliant opportunities to even more young people in Bristol."
- Participation Director George Densley
Thank you for taking the time to read this, if you are aged 10-25 and would like to give one of these groups a go, just let us know. If you are an adult interested in supporting the activity we'd love to hear from you: How adults can get involved: The company also tour Travelling Light Tasters to local youth groups, if your group would like receive a Taster Workshop or if you work for a youth organisation and would like to refer a young person to these activities contact Travelling Light on takepart@travellinglighttheatre.org.uk . We are always looking for volunteers to help support the work we do, or if you would rather donate, do a sponsored swim or simply share this article with your friends, that would be fantastic too.
Without your support raising awareness of the groups, these activities would not be possible.