Travelling Light Youth Theatre
Create - Perform - Experience - Connect- Tell your story
Travelling Light run four weekly youth theatre groups from our studio in Barton Hill Settlement, Bristol. No experience or audition necessary, these groups are open to everyone and provide a safe space for young people to express themselves each week.
Being part of Travelling Light Youth Theatre you will:
Create your own work. We are a devising company which emans we shape the stories we tell together.
Perform your shows at theatres, showcases and unique locations around Bristol.
Experience working with professional directors, designers and choreographers.
Connect with friends, discover new skills and have fun!
14 - 19 year olds - Wednesdays - 6-7.30pm
11 - 13 year olds - Thursdays - 6-7.30pm
7 - 10 year olds - Thursdays - 4.15-5.30pm
4 - 6 year olds - Wednesdays - 4.30-5.30pm
Fees are £35 per term and bursaries are available upon request
Spring term dates 2018:
w/c 15th January 2018 - w/c 19th March 2018 (break for half term during w/c 12th February)
Summer term dates 2018:
w/c 9th April 2018 - w/c 18th June 2018 (break for half term during w/c 28th May)
If you'd like to sign up to our regular group just fill in our registration form and return it to Giulia our Youth Theatre Coordinator, or to find out more about our monthly taster sessions contact Giulia on giulia@travellinglighttheatre.org.uk.
A massive thank you to all our supporters and to our Youth Board members who helped raise approximately £2000 over 2016/17 for participation projects. To see how your generous donations were spent, visit our Donate page.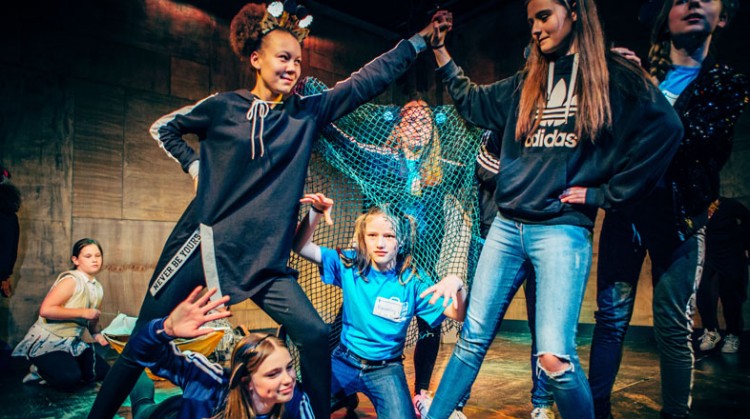 Travelling Light Youth Theatre performance, Wardrobe Theatre Bristol Spring 2017
Photo credit Benjamin Pryor
Summer School
This summer Travelling Light and Wyldwood Arts led a FREE drama summer school that got right to the heart of Barton Hill.
Together with a professional Director, Writer and Designer and an incredible team of local young people we created a whole play inspired by the true stories of local people, Hillstories. The performance moved audiences at the Redfest sharing, with hardly a dry eye in the house. This production was then workshopped during the youth theatre autumn term before performing the finished piece at Barton Hill Festival.
Audiences said:
"Fantatic to hear local stories told by children and young people"
"I didn't expect to be so moed by what I witnessed"
"A beautiful tribute to the Barton Hill community"
Register your interest for our next summer school by contacting Giulia: ,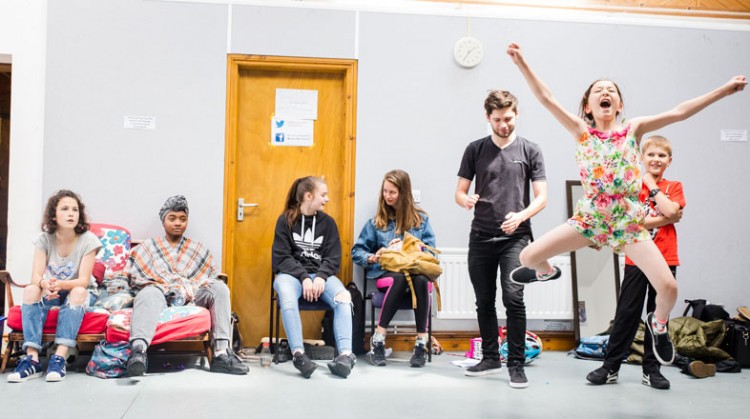 Hillstories summer school, August 2017
Photo credit Camilla Adams
Young Critics
Free theatre tickets once a month. Sounds too good to be true? What about transport? What if you've never been to the Theatre before? Our young critics programme is for everyone 10 -19. We offer free theatre tickets and transport if required to some of the most fun and exciting performances in the Bristol area. Meet new friends, see a show and chat about the show with the cast and creative team. Places are limited. We will announce a new performance every month by text, and the first 10 young poeple to text back will receive a place on the next trip, (max two trips in a row per participant).
To be the first to hear about the next theatre trip fill in this Young Critics Registration Form and return it to Giulia, Youth Theatre Coordinator, on giulia@travellinglighttheatre.org.uk. Don't forget to fill in your mobile number as this is how you'll hear about the shows. It's first come first serve so be ready for that text!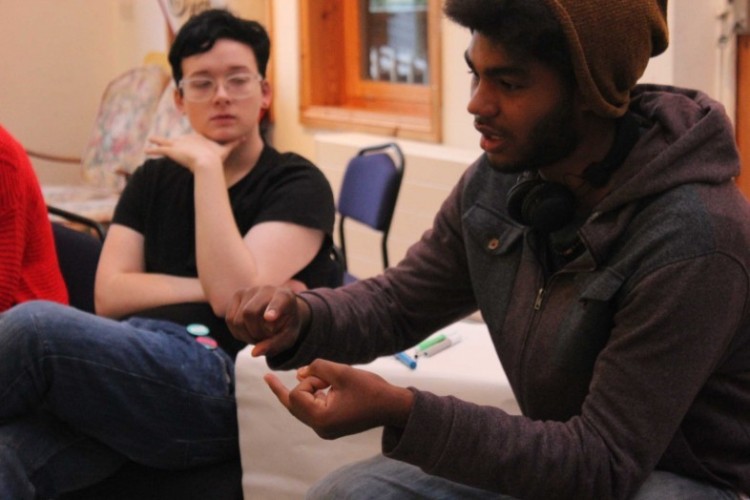 Young Critics at Bristol Feast
Young Critics take part in Bristol Feast, our annual Festival of Theatre for Young Audiences