Create - Perform - Experience - Connect- Tell your story
Travelling Light run four weekly youth theatre groups from our studio in Barton Hill Settlement, Bristol. No experience or audition necessary, these groups are open to everyone and provide a safe space for young people to express themselves each week.
Being part of Travelling Light Youth Theatre you will:
Create your own work. We are a devising company which means we shape the stories we tell together.
Perform your shows at theatres, showcases and unique locations around Bristol.
Experience working with professional directors, designers and choreographers.
Connect with friends, discover new skills and have fun!


Youth Theatre Times
| | | |
| --- | --- | --- |
| 14 - 19 year olds | Wednesdays | 6pm - 7.30pm |
| 11 - 13 year olds | Thursdays | 6pm - 7.30pm |
| 7 - 10 year olds | Thursdays | 4.15pm - 5.30pm |
| 4 - 6 year olds | Wednesdays | 4.30pm - 5.30pm |
Fees are £35 per term and bursaries are available upon request
Autumn Term dates 2018:
w/c 24th September - w/c 3rd December (break for half term during w/c 29th October)
We currently have a long waiting list to join the youth theatre for the 4-6 years and 7-10 years groups and are therefore not accepting applications for the waiting list for these groups. However, for young people aged 11- 19 years, we are able to accept new registers of interest. Please access the online Register of Interest form here.

A massive thank you to all our supporters and to our Youth Board members who helped raise approximately £3000 over 2017/18 for participation projects. To see how your generous donations were spent, visit our Donate page.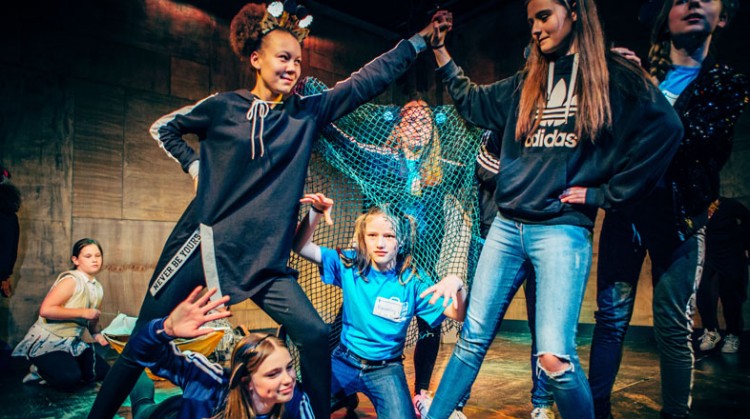 Travelling Light Youth Theatre performance, Wardrobe Theatre Bristol Spring 2017
Photo credit Benjamin Pryor
Free Summer School 2018
This summer we held a free summer school for our local residents aged 7-10 years. the young people worked together for a week to create The Barton Hill Boom Box, premiered at our summer local community Festival Redfest. Read all about it here.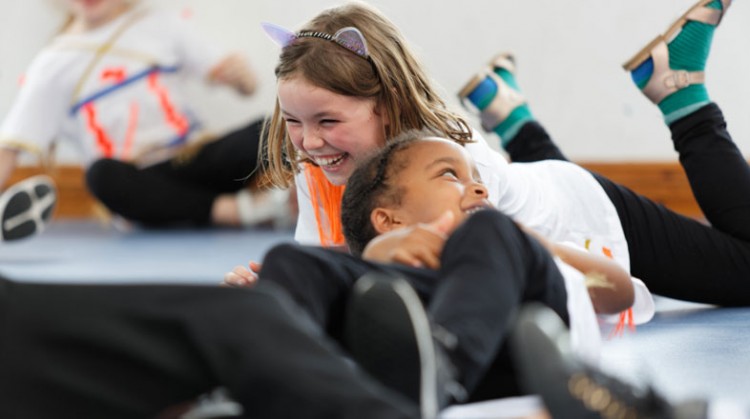 Participants at the 2018 Free Summer School
Photo credit Craig Fuller